Hip Cub Diaper Bag Review
ALRIGHT.
As if us Mamas didn't already have enough on our plates, finding a diaper bag should NOT add any real weight, am I right? That should be right…but I was wrong…so, so wrong – it's hard! For me, finding the perfect bag to carry all of my baby essentials (plus all of my own crap) took me literally F O R E V E R! Granted, I have a case of extreme indecisiveness, but still…
I would have loved to indulge in one of those fancy $200 diaper totes, but lets be real…my severe buyers remorse wouldn't allow me to. Not only that, but I was having a baby which means I was becoming a real adult…which means I had to think about finances and spending like a real adult…ew.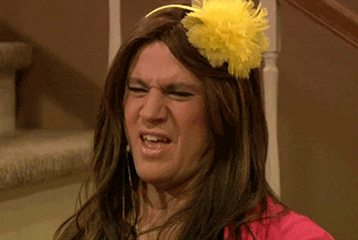 So, with my expensive taste in bags (holla at that Kate Spade leopard baby bag) mixed with my real-adult bank account, I was determined to find a bag that was stylish, versatile and wouldn't break my poor, fragile bank account. In our 5,000 trips to Babies"R"Us, I checked out the bags they had in store each time…even though they literally never changed and I was just repeatedly looking at the same bags over and over. I just really liked being able to see the bag, ya know? Like – opening and closing the zippers, checking out all the pockets, wearing it on my arm and checkin' myself out in the mirror – just kidding about that last one.
I kinda had to face it though. I didn't like any of the bags that I'd seen in stores so I'd probably be buying something online…without being able to play with the zippers or checking out all the cool little snack pockets. Woof. Anyway, I plopped my pregnancy self down on the inter-web and started looking. GUYS. I couldn't tell you how I came across it (thanks, baby brain) but I found it! The BEST bag. I think I even peed a little when I found it…
Please allow me to introduce to you – Hip Cub. This fabulous brand creates the hippest (ha, get it??) and CUTEST diaper bags. NOT ONLY are their products super stylish…but they're affordable! GAH! My bank account thanks you, Hip Cub!
Alright, let's get to it. They have a great variety of different sized bags to chose from, but I absolutely fell in lerrrvvee with their black and white medium tote. For me, it's the perfect size for everyday use…especially for those 'unexpected' trips to Target. You know, the ones where you're just like…how did I even get here?
IT'S FUNCTIONAL & CHIC
Like I mentioned, this bag is the perfect size and has plenty of space to hold all of those newborn/baby essentials. The colors are not only gender neutral, BUT they also go with pretty much any outfit…which, if you're like me is probably just leggings and an over-sized sweatshirt.
IT'S COMFORTABLE & VERSATILE
This bag has a super cute & comfortable shoulder/cross-body strap for the times when all ten of your hands are completely full with baby, diapers, bottles, burp clothes, etc. However, in the few times that you may have a free hand/arm, it also offers short, faux leather handles to wear as chic arm candy. AND when none of your body is available to carry it because every bit of you is being consumed by baby things, just strap it on to your stroller with the included stroller straps…oo la la!
AND IT'S S P A C I O U S
Along with the ginormous main compartment, this bag offers seven…S E V EN pockets total including two insulated side pockets (equipped with zippers) perfect for easy access to bottles and snacks! The two front pockets are super deep, which is a great place to keep your phone and car keys you might want to keep in easy reach. I'd also like to add that the fabric in the main compartment is super easy to clean and maintain -easy accidental poo clean up, woo! Even though this is the smallest bag that Hip Cub offers, I could fit all of this stuff in it with TONS of room left to spare! Yay for room for all of the random crap we ladies somehow accumulate in our bags!! Not pictured: package of oodles of noodles, six chapsticks, headphones, a random unmatched sock, an old ipod…you get the point….
I'm sure you're probably thinking 'Alright, you've listed all the good things…but what about the bad stuff?'. You know I'll be completely honest with you guys, and I can honestly say that I had a hard time finding any cons with this purchase. It can sometimes be a little difficult to keep things organized in the main compartment, but I find I have that with any bag I carry. You can either be like me and accept it because that's just who you are as a person or if it really bothers you – you can invest in an organizer that simply inserts into the main compartment of the bag. They only other concern is the white on the bag becoming grungy or dirty looking. I've been using my bag pretty aggressively over the past 7 weeks (like regular trips to the county fair) and I haven't had any problems. The fabric can easily be spot cleaned AND there's a great leather pad on the bottom of the bag that I think makes adds to the durability!
My final thoughts…
This bag is a win-win-win. Between the great quality, trendy looks, functionality and price tag it's a great choice for first-time mamas (like myself) or for those mamas who are well-versed in motherhood. SHOOT – if I would have found this bag pre-pregnancy, it could fit ALL of the snacks and the side pockets could keep my ice coffees nice and cold!! Can you even argue with that?! I didn't think so.
If you're looking for something a little bigger, check out the Weekender or Messenger bags for an even better bang for your buck! If you're curious about the specific dimensions and specs of this particular, just click here. OH! And did I mention that Hip Cub just launched their Convertible BACKPACK Diaper Bag?! GAH! I can't even…
**This post is not sponsored and is a collection of my own personal thoughts on this particular brand and their product(s). As a first-time mom…I get excited about new finds that really work and make life a little easier with a baby. My intentions and hopes are that other Mamas (first-timers to tenth-timers) will find this information helpful!